My 5 favourite posts from 2011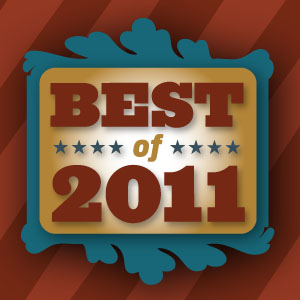 Every blogger seems to do a wrap-up of their favourite posts at the end of each year. Far be it for me to be any different. I'm not even going to precis them for you, though. You'll just have to read them to see why they I am rather proud of these posts. And it's got nothing to do with popularity (although most were). It's got everything to do with what they say, the stories they tell, the points they make.
1. How The Italian broke my heart
2. Dear me: letter to my 16 yo self
5. I got a confession to make (or how I spent the night with an amazing man)
This was a harder exercise than I would have thought, by the way. It was like having to choose which of your children is your favourite. Each post is conceived under different circumstances, but is loved equally for the contribution it makes to the world.
Or something like that.
Update:
The lovely people at WordPress have issued me with my 2011 blogging report. Check it out here… it's super cool!